How To Buy XRP With Your Credit Card
CEX, a British exchange and around since 2013 has made it very very easy and affordable to buy XRP with your credit card. Continue reading to learn how
Step 1: Create an account at CEX.io
Step 2: Follow the very easy and quick Verification process. Once you upload your required identity documents, most accounts are verified within 10 minutes. This is by no means a long process.
Step 3: Add a payment card. Add your Credit card to your account and follow the verification process. Again, this is super easy and super fast.
Step 4. Click on the "Buy/Sell" link at the top left corner and select "XRP" from the drop down menu and your desired Fiat currency to charge your card. Select one of the pre-set options or enter your own amount in the last box and follow the process to purchase XRP. That's it! This is buy far tyhe easiest way to load up on XRP.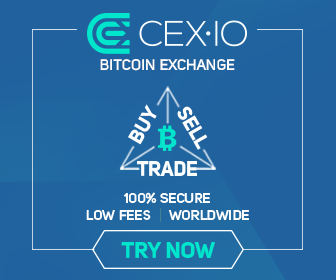 Please follow and like us: